We work in partnership with you and your team, empowering you with the knowledge and know-how to optimise your analytics, business solutions and performance.
Get in touch
Seriös Group are a boutique consultancy specialising in the delivery of professional services across multiple industry sectors.
By operating at a boutique level we build lasting relationships with our clients and maintain a personal touch to our delivery.
Our Services
We offer a range of solutions that can be carried out independently or blended together to deliver leading analytics solutions.
Data Analytics
Technologies are agnostic to our approach as we focus on both industry standard and innovative methodologies to help our clients achieve real, measurable success. We'll work collaboratively with you in order to fully understand the problem you're looking to address before proposing our solution.
Learn more
Testing
We design and deliver testing and quality assurance solutions to ensure project deliveries achieve the high standards required. We work with your internal teams and can also provide you with test collateral post-delivery, to enable your teams to undertake BAU test activities going forward either with or without our support.
Learn more
Why choose Seriös Group?
Let us show you what we're capable of
More about us
How we support our clients
We offer expert support and service to all of our clients
Our Services
Our Clients
We help our clients achieve high-impact results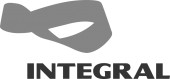 Read insights
We work together with our clients to make a difference
Insights
All insights